Summed up the all-Russian competition of projects of Sectarian movement "Reactor"
09:26
16 апреля 2019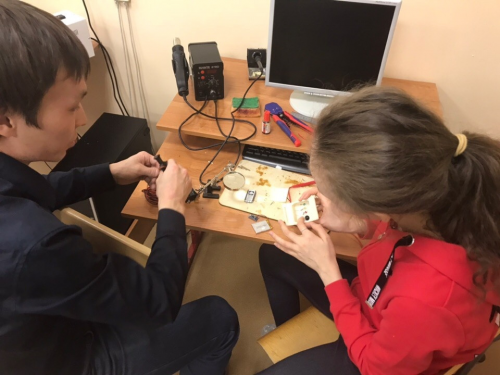 Fab lab Yamal acted as a platform for preparation of projects for the contest, ended the voting of the experts!
Congratulations to students of the Yamal boarding school, extracurricular activities Center and the designers of the lab with a hit in the final ranking of the competition!
work on the project began in the winter vacation the school in January 2019.
We thank the jury members for the great work, because to appreciate the more than 230 projects are not so easy!
In the category "Create"

17. "Wi-Fi bracelet," author Azalea Akhatova

34. "Arm Hi-Tech," author Andrey Kolesnikov

60. The system of learning to drive children to "Real Car", the author Kutsak Nikita
materials Fablab Yamal, teacher Sachiva Valery
Source: Yamal boarding school
Media: