11:40
04 April 2019
Cup Proactum "Practice the future"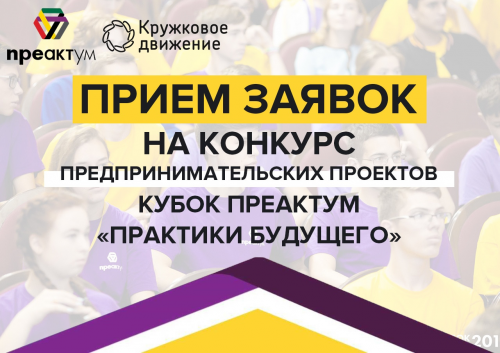 participation is open To students from the age of 14, students and graduates of Russian universities with the innovative ideas of projects/business or already running start-UPS. The competition aims to help budding entrepreneurs who dream to create their own startup, but don't know how to start and develop it.
the Application deadline is April 11, on the platform preactum.ru/cup2019.
the authors of the best business projects will be the accelerator, where you can Refine ideas and to compete for grants for business development. the Experts in absentia will evaluate applications and select participants espress accelerator, which will be held at two venues: in Novosibirsk (25-26 April) and Moscow (29-30) April.