10:21
08 апреля 2019
The formation of a database of Military innovation Technopolis "ERA"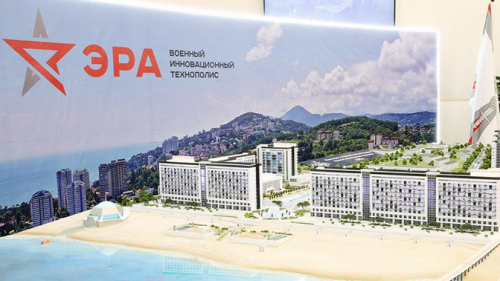 Users of electronic systems, "Reactor", the participants of the educational and competitive design events (competitions, intensives, hackatons, etc.), as the authors interesting and promising scientific and engineering projects of interest to the scientific formation of personnel reserve of the Ministry of defence of the Russian Federation.
Currently, the official website of the Ministry of defense of Russia in the section of Technopolis "ERA" open a special section entitled "a Database of gifted children", where is the application form to apply for inclusion of the gifted child (young person) in an information resource: http://mil.ru/era/childbase.htm.
Selected candidates will be invited to the Technopolis "ERA" to participate in thematic conferences and summer internships. After graduating from high school, young people in this category, eligible for military service on an appeal, are selected as candidates for the positions of operators scientific mouth Technopolis "ERA".
for More information, please visit: http://mil.ru/era/childbase.htm.